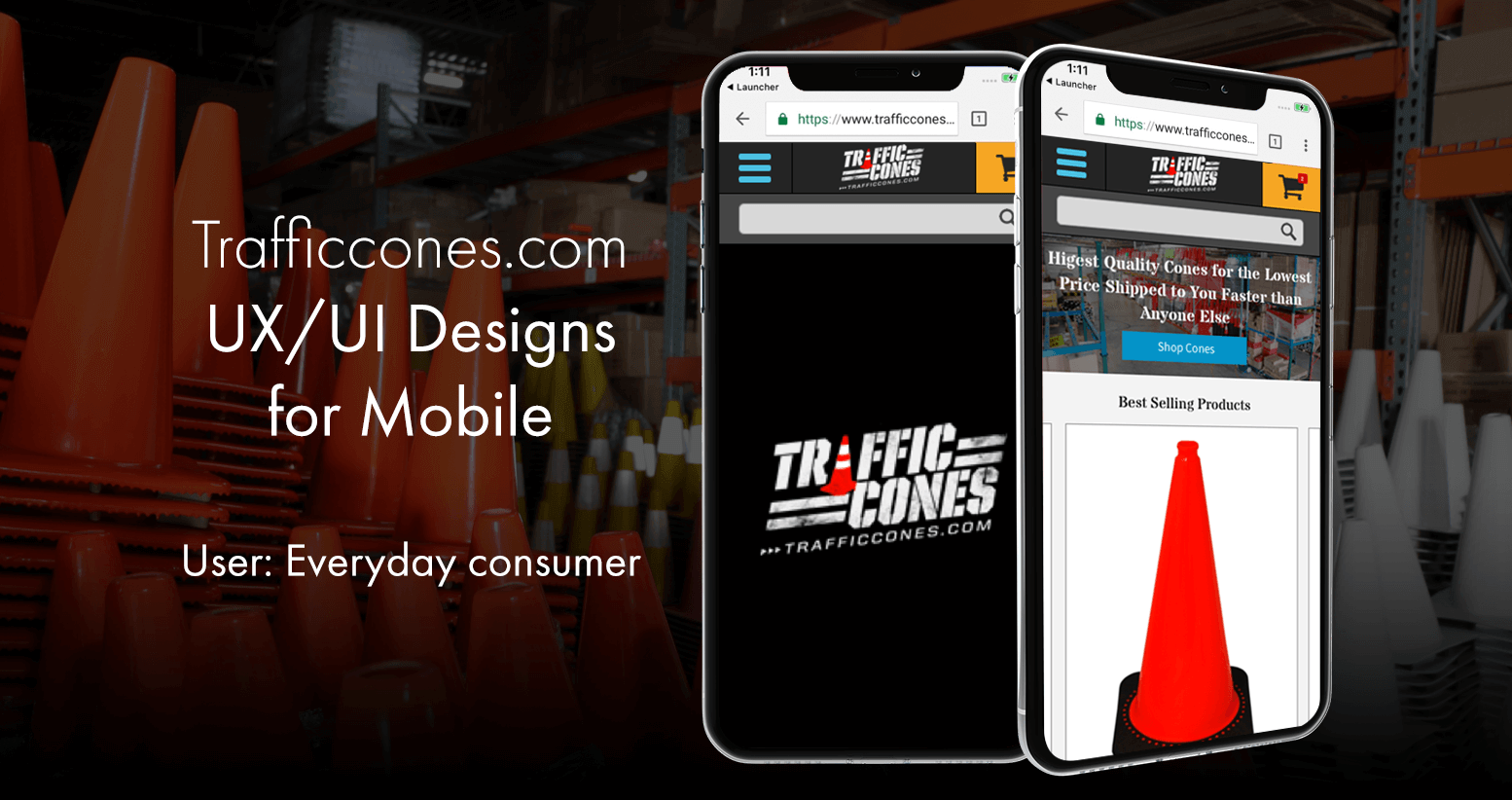 Trafficcones.com is a property of W.L. Snook & Associates. At the onset of this project, it was clear the business desired an extremely friendly user experience that catered to the everyday consumer, instead of the experienced government contractors and construction crews their other properties service. 
UX low fidelity mockup for mobile, made with Invisionapp. Click around!
After some feedback from testers and management, I got to work on designing the final screens.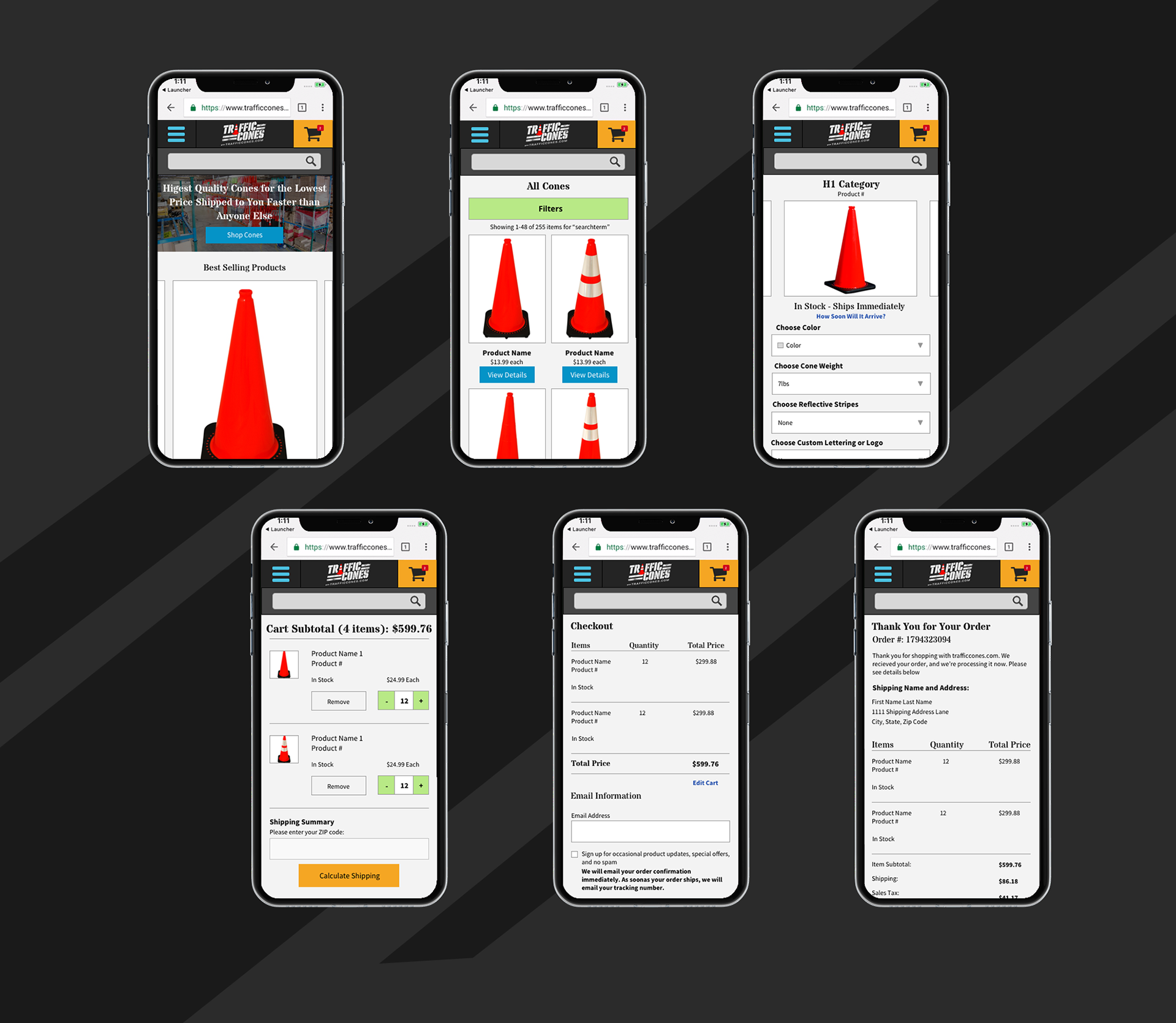 A final mockup before the copywriter and developers got to work.